12/11/2021
AIIC National Conference awards eCare PCP as the best project in Health Technology Challenge

Alberto Lombardi from Azienda Locale Sanitaria Benevento, the eCare lead procurer, presented yesterday the eCare project among Italian clinicians, during the XXI edition of the AIIC National Conference (National Clinical Engineering Congress), in the session "Telemedicine and ICT: field experience".
Later, the eCare PCP project was awarded as the best project in the Health Technology Challenge – upon section "home care: technologies for the territory".
The Health Technology Challenge is an initiative with which AIIC gives space to the presentation of innovative experiences and solutions to the many small and big problems that still, too often, seem insurmountable, through the involvement of all the actors of the health system and the " use of technologies intended in their broadest sense. Technology, in fact, can be a medical device, electromedical equipment, a diagnostic process, a health process, any tool that can be useful for improving all that is Healthcare.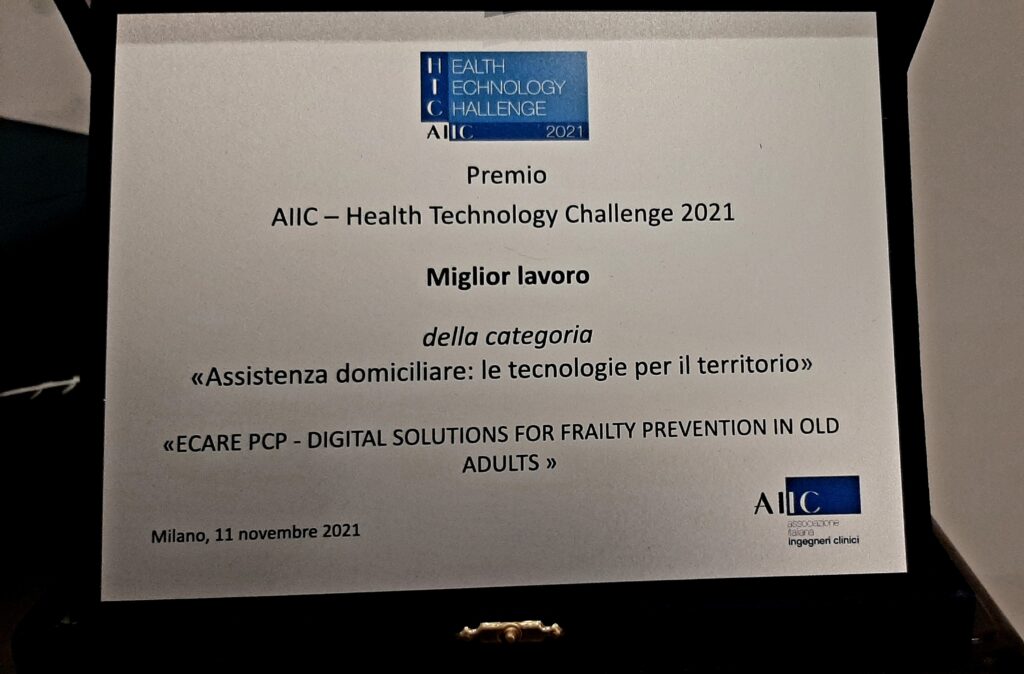 We are looking forward to having great solutions getting into phase I of the PCP that will start at the end of November.
Stay tuned!