Open Market consultation to be launched on Feb 2020
In preparation of the PCP call for tender, an Open Market Consultation (OMC) with potential tenderers and end-users will be held to broach the views of the market about our scope.
What is an OMC for?
The purpose of the OMC is to canvass wide stakeholder opinion on the suitability of eCare PCP. With the market consultation, the consortium will get an insight into the market, the state of the art and future developments in order to prepare an adequate procurement with the right and feasible scope.

A technical dialogue with the industry. Come and innovate with us!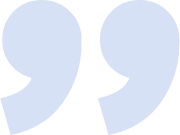 The OMC questionnaire
In order to gain this knowledge, companies in the EU will be invited to fill in an online questionnaire on the eCare PCP Challenge. The OPC questionnaire will be published on the website in the first semester of 2020 (from February to May).
More information coming soon!
During the following months, we will update the website with the OMC details: questionnaire, events calendars and other relevant information.