Who we are
Hello! We are a consortium formed by 8 European organizations committed to digital transformation in healthcare.
Find out a little bit more about us

Science & Innovation Link Office (SILO)
SILO is a consulting company specialized in the field of R & D & i and business development in technological sectors. The high public-private experience of the management team allows the design, implementation, management and evaluation of tailor-made solutions for all agents of the innovation ecosystem. SILO has a unique knowledge of the health and biotechnology sector that allows the company to work with hospitals, administrations and innovative companies in the biotechnology, pharmaceutical and health technology sectors.
Spain | Visit website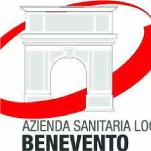 Azienda Sanitaria Locale Benevento (ASL BN)
Azienda Sanitaria Locale Benevento (ASL BN) is one of the 7 Local Health Agencies of the Campania Region. It is a public entity with managerial, technical and financial autonomy, which is part of National Health System, with a total of 280.000 residents. ASL BN is organized in 5 districts including hospitals and three multifunctional health centers, including prevention and mental health departments.
Italy | Visit website
Misericordia of Amadora (SCMA)
Misericordia of Amadora (SCMA) is a NGO with 33 years of existence, providing services daily to 5800 Persons. SCMA bases its Services on a workforce of 503 employees, in 4 main areas: Social Support; Elderly; Health Care; Education. The Organisation emerges from a multi-challenged territorial context, as a first and second line anchor, with the purpose of at one time mitigate the biopsychosocial vulnerabilities of the Population and of the Community; and, complementarily, promoting the capacity building, through methodologies, tools and strategies that faster accelerate their processes of empowerment, respecting, all the time, the expectations, needs and limits of the Person.
Portugal | Visit website

Santander City Council
Santander City Council is carrying out development and promotion actions linked to the Smart city aimed at the economic and social transformation of the city. This transformation is based on the promotion of knowledge and innovation, the ICT technologies and broad citizen participation.
Spain | Visit website

Consorci Sanitari Integral (CSI)
Consorci Sanitari Integral (CSI) is a public organisation of the Catalonia Government. It's a health and social organization in Barcelona area (Barcelona city, l'Hospitalet de Llobregat and Baix Llobregat). Currently, CSI manages 13 centers: 3 in-patients care hospitals, 1 socio-health hospital, 4 primary care centers, 2 residences and 3 specialized care centers. Our mission is being a social and health care organization, integrated and committed to our territory, which offers personcentred assistance. Our motivation is innovation, teaching and research.
Spain | Visit website

University Hospital RWTH Aachen (UKA)
As a supramaximal care provider, the University Hospital RWTH Aachen combines patient-oriented medicine and care, teaching and research at an international level. With 34 specialized clinics, 25 institutes and five interdisciplinary units, the university hospital covers the entire medical spectrum. Outstandingly qualified teams of doctors, nurses and scientists are competently committed to the health of the patients. The bundling of patient care, research and teaching in a central building offers the best conditions for intensive interdisciplinary exchange and close clinical and scientific networking. The increasing digitalization of social life is changing the demands on modern healthcare and at the same time offers opportunities for a more efficient healthcare system. In order to fully exploit the potential of digital medicine, the University Hospital RWTH Aachen founded the Innovation Center for Digital Medicine (IZDM) in 2019.
Germany | Visit website / Visit website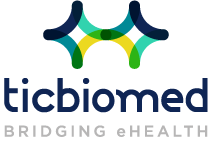 Ticbiomed
Ticbiomed is a business association that promotes collaborative projects in digital health. We facilitate open-innovation agreements between different eHealth stakeholders. Based in Spain, we link corporates, pharmas, tech companies, healthcare organizations and investors for worldwide business success. Ticbiomed: bridging eHealth.
Spain | Visit website

Jaggaer
JAGGAER, the brand name of BravoSolution España SAU, is the world's largest independent spend management company, with over 2000 customers connected to a network of 4 million suppliers in 70 countries, served by offices located in the Americas, APAC, Asia and EMEA. JAGGAER offers complete SaaS-based Source to Pay solutions with advanced Spend Analytics, Sourcing, Supplier Management, Contract Lifecycle Management, Savings Tracking, and intelligent workflow capabilities all on a single platform, JAGGAER ONE.
JAGGAER has pioneered spend solutions for over two decades and continues to lead the innovation curve by listening to customers and stakeholders in all industry sectors, public services and academia. Additionally, JAGGAER holds 37 patents–more than any other spend management company.
Spain | Visit website
Please noted that A. Falkiewicz Specialist Hospital is not part of the project anymore.
eCare PCP is a project financed by the European Union through the Horizon 2020 Framework Program