10/03/2021
Call for Tender delayed to second semester 2021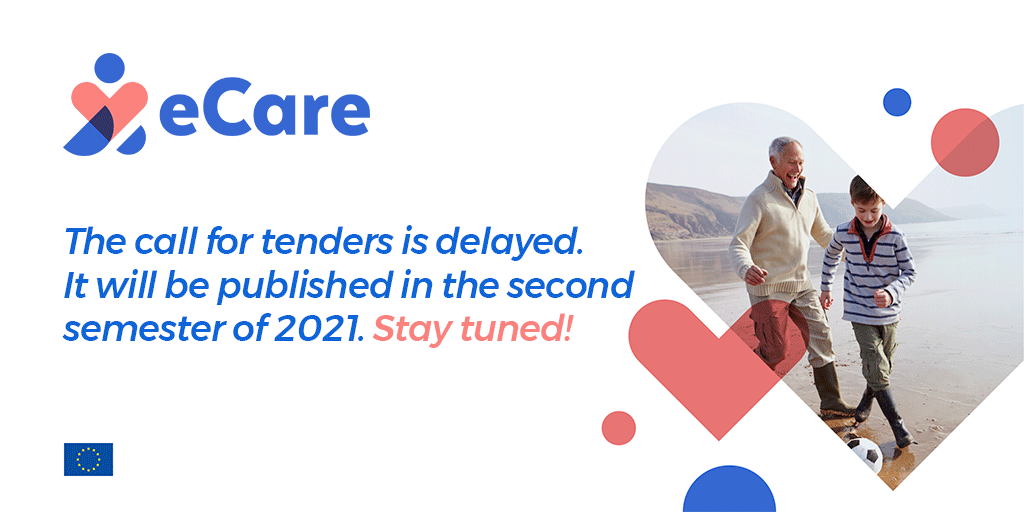 We regret to inform that, due to unforeseen reasons, the eCare Call for Tender, which was expected to be launched in March 2021, has been delayed to the second semester of 2021.  
The buyers group is fine-tuning the tender documents based on the feedback obtained through the OMC. 
The new launch date is not available at this point. We will announce it as soon as it is official. Please, stay tuned to our networks: 
I am a potential tenderer, what can I do now? 
If you plan to participate in a joint tender, you can continue looking for suitable partners. Our

matchmaking tool

is still available. Have a look at the organisations that are looking for partners and contact them if interested. They might be looking for someone like you!  If you would like to appear in the listing, please complete the

OMC questionnaire

.  The eCare team will upload your information to the website in the course of a week at maximum. 

You can have a look at the

Frequently Asked Questions during the OMC and watch the webinars

that were organised. 

If you have further questions, please contact

hello@ecare-pcp.eu

. The answer will be consensuated among procurers and published in the eCare website anonymously so that any interested party can benefit from the information as well, thus respecting the principle of non-discrimination, transparency and equal treatment. 
The eCare team is sorry for any inconvenience this delay might have caused you.