12/07/2023
eCare PCP selects two digital approaches for the field testing phase in comprehensive frailty management
After a thorough evaluation of the four solution prototypes for comprehensive frailty management in older adults, eCare's four procurers, representing health and social care providers from Italy, Germany, and Spain, have selected the two most promising solutions. These solutions will now move into phase III for field testing, commencing on July 3, 2023.
During this one-year phase, the selected suppliers will subject their prototypes to real-world conditions for testing and validation.
Advancing innovation in frailty management
The eCare PCP follows a rigorous evaluation process to identify and support the most effective approaches, providing an opportunity to progress to the subsequent research and development phase of the process. In December 2021, eight innovation proposals were chosen to compete in the eCare PCP, from a pool of 19 tender offers received during an open call. In July 2022, four out of the eight selected suppliers moved to phase II and, over the past ten months, they have dedicated their efforts to developing prototypes that demonstrated their solution's technical, medical, financial, and commercial feasibility while meeting the procurement requirements.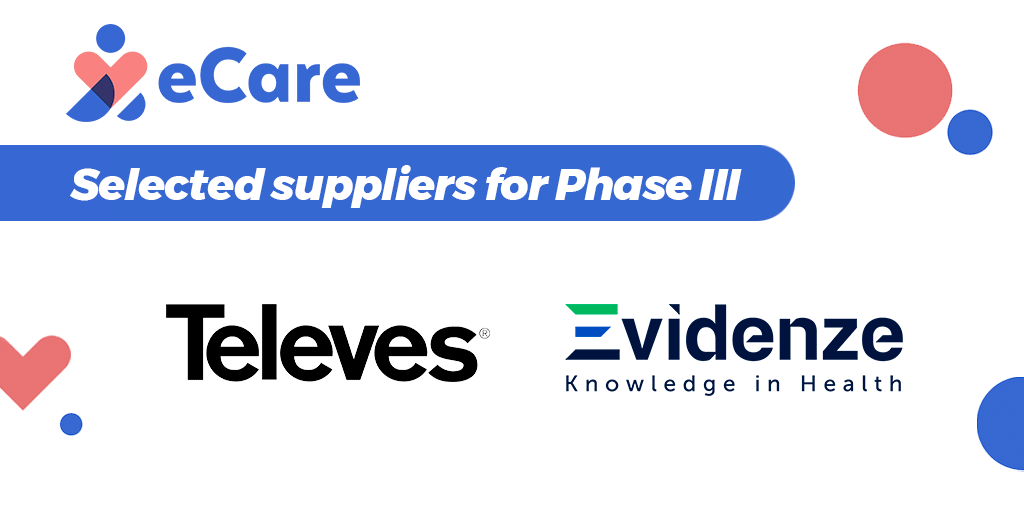 The chosen approaches to enter phase III are:
TELEVES, in consortium with the Foundation for Biomedical Research from the University Hospital of Getafe, MG Biomed SL, and Universidad Politécnica de Madrid, presented a comprehensive solution that encompasses a monitoring sub-system for screening and follow-up, a digitalized older adult care model, and a virtual assistant. This innovative approach aims to deliver preventive, therapeutic, and educational interventions effectively.
Evidenze (former Grupo Pulso), in consortium with Atenzia, has proposed SOFI, a solution equipped with various tools to detect frailty and pre-frailty in older adults. By combining clinical, physical, psychological, and socioeconomic perspectives, this solution empowers professionals to screen and identify individuals who may be experiencing frailty or pre-frailty.
Testing in Real Environments
The prototypes developed will now undergo rigorous assessment in real-world conditions during phase III. The performance, interoperability, scalability, and other critical aspects of each solution will be verified and compared within the operational context of the targeted public service. This final phase will span one year, allowing for comprehensive evaluation and refinement of the chosen approaches.
eCare PCP and the collaborating health and social care providers remain dedicated to advancing the management of frailty in older adults, leveraging cutting-edge digital solutions and fostering innovation for the betterment of patient care and outcomes.